Accurate market and web analysis is the foundation to building effective marketing solutions for your social search ecosystem. In the past, SEO companies focused on keywords and ranking, but not on the most vital aspect for all business – profitability.
Indeed, there are now many aspects to a profitable online business. These include reputation management, inbound marketing, social media participation, and constant vigilance as well as neuromarketing.
The web is ever changing, and what works today will not work tomorrow but the human mind remains the same and Pearse Consulting Social Search Ecosystem Optimization methods are built around that one constant. Let us help you engage with your target market while leveraging internet technologies to their fullest.
Find out whether your website can be more profitable by taking advantage of a thorough website analysis today.
Must Read
Kevin Polley has been kind enough to keep me up to date on the multitude of changes being experience through the internet. As I continue to test new theories in Search Engine Optimization it becomes increasingly apparent that ignoring these changes severely hamper any attempts at futuring. The course at http://www.semanticwebtraining.com is a must in my opinion. It has been put together with the common SEO in mind and a great place to start gaining the knowledge you will need to survive the future of Search. Social Search Ecosystem Optimization (SSEO) is quickly becoming Social Semantic Ecosystem Intergration and the Broadcasting methods of Network Empire are obviously becoming the mindset needed for that integration.
Continue Reading…
---
More RDFa
Kevin Polley pointed out some exciting news:
Enough Breadcrumbs to Feed a Hungry Search Expert.
223,814,124 of them to be more precise.

The WebDataCommons RDFa, Microdata, and Microformat data sets extracted from the November 2013 Common Crawl have been released.
Do Social Signals Help Sites Rank for SEO?
We Have Examined Hundreds of Social Profiles and SERP landscapes so we say YES!
Google's Panda update wreaked havoc on tons of websites that used to rank well on search engines from near perfect optimization, causing the loss of hundreds or even thousands of potential visitors. Likewise, newly built sites have similar issues in that traditional SEO methods just don't work like they used to: Ranking involves a lot more now than just high PR link backs, optimized text and properly set up tags. While those still have some weight in SEO, social signals now play a role in helping sites rank.
Actually, they now play a major role.
The thing is, Google sees when people on social networks are talking about a site. And, in moving toward a more organic search algorithm, they see talked-about sites as relevant, more important and trustworthy. However, to make a real impact through social signals, more than a handful of accounts need to be talking about a site.
Do Not Miss The Social Media Marketing Interview of 2014
There are still a number of SEO providers and self-proclaimed "experts" out there who will tell you that social signals from the big social media sites don't play any factor in search engine rankings. For example, Eric Enge (whom I do consider somewhat of an industry expert) of Stone Temple Consulting recently released a "study" where he concluded that "Google doesn't use Facebook as a discovery, indexing, or ranking factor." While Eric might have discovered that certain sites are not being used in certain cases this case study did not focus on authority nor trust.
It must have been really embarrassing for certain "experts" at the end of 2013 when Google employee John Mueller leaked information that said exactly the opposite about social signals. In fact, he hinted at the fact that social signals were directly connected to minimizing Panda penalties. Further research has also revealed a correlation between the presence of active social network profiles and the top ranked websites on Google searches.
And that's where Social Explosion comes in. This product has been developed from the ground up with Panda in mind to deliver a massive amount of traffic to a site without leaving any kind of SEO footprint.
Yes, you read that right.
Through the Network Empire "Pain Killer" method of content creation, each article gets exploded into its individual sentences which then get drip fed out to social media sites to build likes, shares, tweets, retweets, plusses, pins and other forms of sharing. Google will then see that the article and website are super-relevant to whatever the primary and semantic keywords are and will rank new and penalized websites quicker than ever before.
Social Explosion is faster than self-ran social dissemination and far more reliable than outsourcing through sites like fiverr. Whether you're looking to build presence and maximize an SEO campaign or need to recover from being slammed by Panda, Social Explosion is the answer to get your traffic to where you know it should be.
Disclaimer: While much research has gone into proving the effectiveness of social signals and social media sites on a website's search engine rankings, Google (and other search engines) may have put out permanent punishments for any number of reasons. Likewise, the effectiveness of social signals and the Social Explosion application relies on a number of factors including the ability of a content creator to write the "Pain Killer" method correctly. Failure to produce quality content can reduce how well Social Explosion will work, which means every user's experience will be different from the rest. It is STRONGLY recommend that Social Explosion users study under Russell Wright at Network Empire.
---
Updated Social Data Hub Info
Data Hub Metrics and Google
Using Data Hub Metrics to further your marketing campaigns.
Dec 28, 2013 - pearseconsulting.com -

1783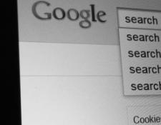 There is mounting evidence that user metrics and social signals are playing an ever increasing role in how Google determines website quality. While I do not believe Google Analytic data is used directly to rank web content, I do think it is a great insight into what Google is "learning" about your site via user experience.
Dec 28, 2013 - developers.google.com -

2240

The social data hub is a free platform that social networks and other social platforms can use to integrate their activity streams- like +1, votes, and comments-with Google Analytics.
.