Data Hub Metrics and Google
Using Data Hub Metrics to further your marketing campaigns.
Dec 28, 2013 - pearseconsulting.com -

1783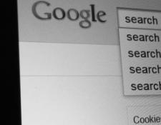 There is mounting evidence that user metrics and social signals are playing an ever increasing role in how Google determines website quality. While I do not believe Google Analytic data is used directly to rank web content, I do think it is a great insight into what Google is "learning" about your site via user experience.
Dec 28, 2013 - developers.google.com -

2240

The social data hub is a free platform that social networks and other social platforms can use to integrate their activity streams- like +1, votes, and comments-with Google Analytics.